The team of eleven will be flying out of New Zealand on the 12th and returning on the 20th of August. This biennial tournament is to be held in Shanghai, China. Competition events include the 20 Traditional Chin Woo Forms, the 10 International Wushu (IWUF) Regulation Forms, Lion Dance and Chinese Calligraphy. The nine athletes will be competing in open hand and weaponry forms under the children, youth and adult's divisions in Chin Woo and IWUF events. CWNZ would like to wish this team a safe and happy competition. Please keep watching this space for any updates of this World Chin Woo Tournament.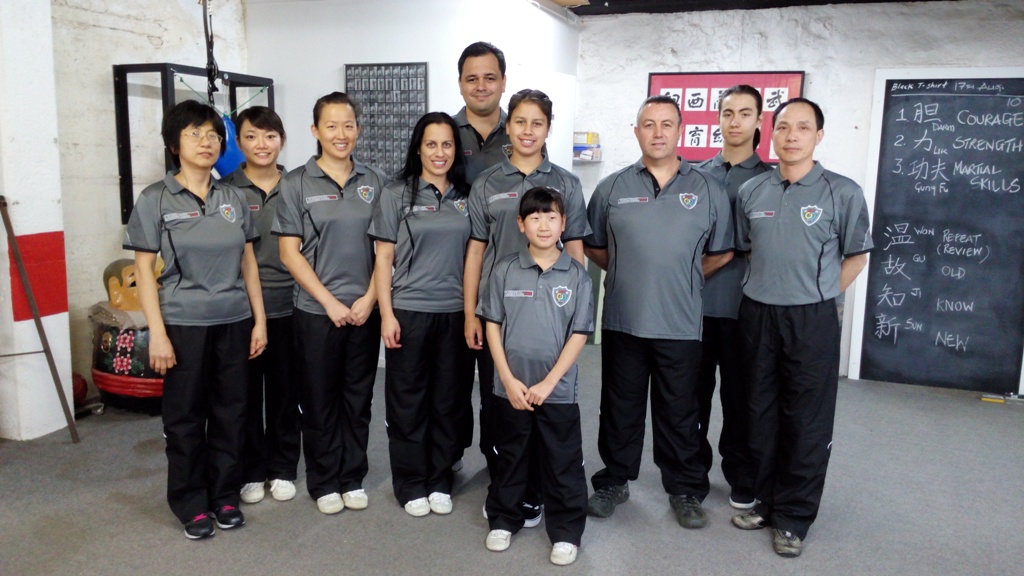 The Chin Woo New Zealand team of 11 received their new "Team Uniform" on Sunday 3rd August at the headquarters of CWNZ in Onehunga, Auckland.
From left: Mrs Thien, Michelle Lee, Helen Cheng, Ngaroma Buchanan, Derek Buchanan, Rangiatea Buchanan, Farah Thien, Mark Botting, Jun Selwyn, Team Leader/Coach George Guo.
Absent: Joey De Guzman