What?
A fun way for Chin Woo members and their families to get together to celebrate Christmas in the great outdoors.
When?
Sunday 2nd December 2012
Where?
Kaitoke Regional Park where you can swim in tranquil river pools, or explore beautiful bush clad tracks, some suitable for wheelchairs. Walk the Ridge Track for wonderful views of the Upper Hutt valley, or visit the magical spot used as a set for Rivendell in the Lord of the Rings trilogy.
How to get there?
The main entrance is at Kaitoke. Turn left off SH2 at Waterworks Road, 12km north of Upper Hutt. The park entrance is 1km from the highway. The smiley face below marks the spot where we will be based.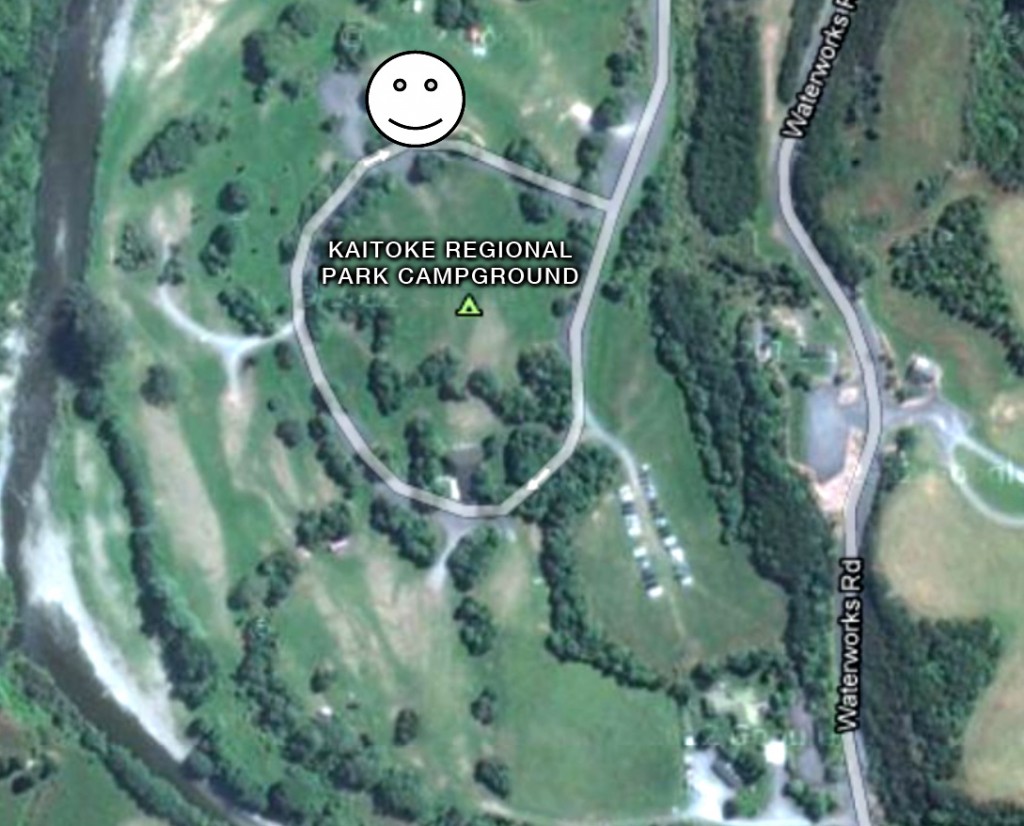 What to Bring?
BYO food and drink.
Portable gas BBQ if you like, although there should be enough BBQs there for us to use.
Sunscreen and swimming togs.
Bats, balls and other stuff to do.
Carpooling?
Be sure to post a comment on the Chin Woo Facebook Website if you need a lift or can provide transport to and from the park on the day.
Cancellations?
Cancellation due to bad weather will be posted on both the Chin Woo New Zealand Website and our Facebook Site before 9am on Sunday 2nd December.
Need more information?
Contact David Chan on 021 0262 5408, davidchan@orcon.net.nz or Facebook Message/ Comment on the Chin Woo New Zealand Facebook Page.